Why Backup
There are many reasons to backup, and none that we are aware of to not backup. The biggest concern we look at is downtime.  How long will it take before you can be operational again?  That will depend on what type of backup was in place, if any.
What, me worry?
A quick look at worse case scenarios. Chances are low that your business will be the victim of a tornado, however according to OSU there is 40% chance of a major earthquake and associated tsunami in our area within the next 50 years.  Here are top reasons you can experience data loss: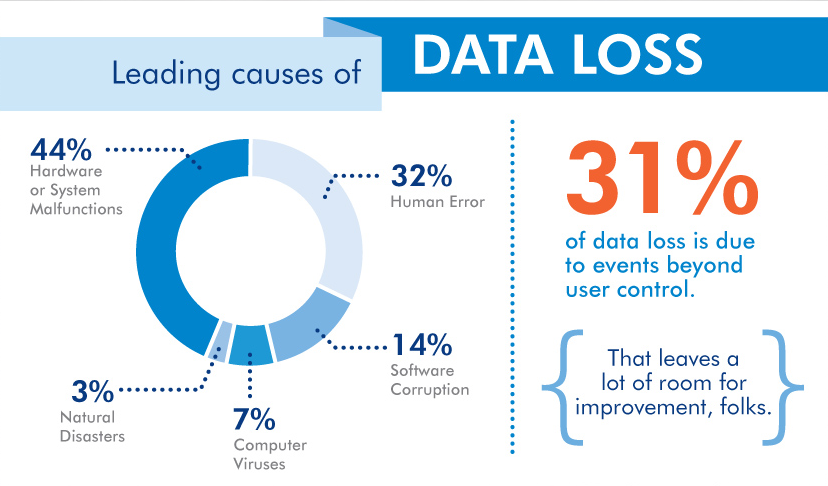 If you use proprietary software that can be difficult to obtain, re-install, and expensive to purchase, or have servers providing key roles such as Domain Control, DHCP, SQL, File and Print services, we suggest local and offsite full image backups using Datto.  These can be initialized, accessed, and in full production within 30 minutes or less of a catastrophic data or hardware loss.
For businesses that only have a few key critical files, online backups are the suggested method.  They are automatic, alert if any issues with the automation, and in worse case scenarios data can be easily retrieved to a new machine in a short amount of time.