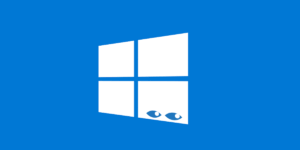 Market share wise Microsoft continues to dominate the laptop and desktop world with claiming ownership of 89% of such devices or roughly 283 million machines. The remainder are Apple devices, Chromebooks and a few Linux operating systems. As competition continues to grow, and Microsoft continues to make poor choices in implementation (everyone remember your forced upgrade to Windows 10?) this trend is projected to continue in decline.
Speaking of Microsoft, Windows 10 and poor implementation, let's talk about the next shoe to drop.  Windows 10 will soon be delivering pop-up ads inside your Windows Explorer.  Not to be confused with Internet Explorer or Edge which are web browsers both used to surf the internet, Windows Explorer (also known as File Explorer) is the folder icon that lets you view the files on your computer.  As you poke around in your pictures or documents folder, you will soon be getting ads there.
What fresh hell is this you may ask? As revenues decline for Microsoft they are forced to find additional revenue streams, and what better way than to force ads on users that they have already forced the operating system on.  They sure make me love my Mac more everyday.
The good news is there is currently a "fix" to stop the ads. However as each new update to Windows 10 rolls out, Microsoft may disable this "fix" or find other ways to push ads onto your computer.  As the extension  AdBlock for web browsers plays the continuous cat and mouse game to block ads from websites, there is not a program (yet) to block ads coming from inside the computer.  Once one is created we will be sure to let you know.
In the interim here is the workaround to stop ads from coming to you via Microsoft:
Launch File Explorer and click View > Options > Change folder and search options.

In the Folder Options dialog that pops up, select the View tab.

In the Advanced Settings box, scroll down and uncheck the option labeled "Show sync provider notifications." Hit OK.
Alternatively Windows desktops make great redesigned fish tanks, should you have the desire and time to make one.