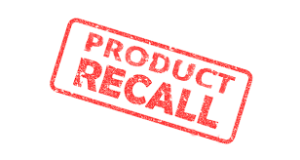 Apple Security. Last week Apple released an important security update to the OSX operating system.  If you use a Mac, you need to get this update installed ASAP.  This follows Apple's security update to iOS devices (iPhones and iPads) to version 9.3.5, also a security update.  If you have been telling your iOS device 'later' on that install please take a few minutes to get that installed.
Samsung Recall.  Just weeks after its launch, Friday Samsung pulled from the shelves and announced a worldwide recall of all 2.5 million Samsung Galaxy Note 7 devices due to "explosion hazard".  A defect has occurred in a very small amount of these phones that can cause the battery to explode.  If you have a Galaxy Note 7 contact your location of purchase to find out about your replacement / repair options.
Comspan News.  Last week I met with Comspan's President / COO and senior IT manager to discuss the current state of the company, customer service, and quality of service.  It was a very positive and productive meeting.  They are working hard on customer service improvements and from items we discussed that morning some had already been reviewed and implemented before the end of that business day; which I have to say I was quite impressed with the swiftness of execution.  I believe we can expect to hear more from Comspan in the near future.
Importance of Education.  Cyberlynx of Oregon is a nonprofit organization that offers free, open to the public classes throughout the month at the Bandon Library. I mention this as I am continuing to see a strong presence of fake scam-ware attacks, which unfortunately the victims have often been falling for. The best anti virus product is education. Educate yourself and take a class! More information on class schedules can be found online at: http://cyberlynxoregon.org/  Class schedule for October thru March will be released soon.