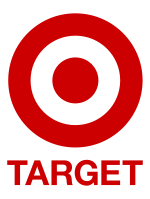 Today Target began sending out the obligatory "we're sorry" emails to the estimated 110 million (up from the original 40 million) customers that have been affected by the security compromise in November and December 2013.
A quick recap of what happened (in case you've been under a rock).  Hackers gained access to Target's database of customer's credit and debit cards, including PIN numbers, email addresses, phone numbers, and physical addresses in November and December of last year.  The black market has seen a sudden increase in sales of stolen credit card numbers in recent weeks as a result. Source: http://krebsonsecurity.com/2013/12/cards-stolen-in-target-breach-flood-underground-markets/
The good news is Target is providing a full years worth of credit monitoring through Experian's® ProtectMyID® product to the 1/3 of US population affected.
If you are part of the 1 out of 3 people in the US involved, we suggest the following:
Take Target up on the offer for credit monitoring: creditmonitoring.target.com You must sign up before April 23 2014.
If you or your bank has not replaced any cards used at Target, do so immediately.
Be vigilant with  Expect possible fake emails and phone calls heading your way.  They will use the information they have about you to attempt to act as a 'trusted source' and gain further information from you to steal your identity.
Today's email from Target: